Blocking websites in the mobile phone browser
Spy Verity offers the possibility to set a block for specific internet websites, making it is possible to block internet browsing towards these sites for the phone's user. Website blocking varies according to mobile phone model and type of browser used. Thanks to this feature you will have the possibility to indicate which websites to block to the spy application installed on the mobile phone. If you're in need of the best Parental Control spy software available, all you need to do is choose Spy Verity for mobile phones.
The website blocking feature will allow you to:


Block internet browsing to certain internet sites


Change whether to block or unblock certain sites at any time


Why is the mobile website blocking function useful?
The website blocking function is one of the interesting features of our Parental Control spy application.
For example, thanks to this function parents can block browsing on websites which are not suitable for their children's age.
Do you want to protect your loved ones's internet browsing? Then block those pesky websites thanks to Spy Verity for phones.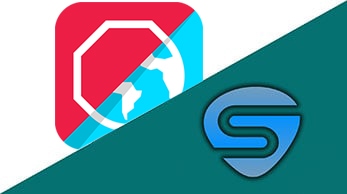 How to block websites with Spy Verity?
In order to set up the block for any internet websites, all you have to do is access your Personal Dashboard and select the "Block listed" section. Then you simply have to indicate which URL you intend to block and confirm the block. Furthermore, in this section you can at any time block or unblock browsing on certain websites. This is a filter thanks to which it is possible to deny the possibility of visiting certain internet pages. Are you looking for the spy application with the best Parental Control features? Then choose Spy Verity, the only complete spy app studied and designed for cellphone monitoring.