Spying on copied text
The copied text tracking feature was designed to track everything the user copies via Android's "Copy" feature. If the device's user copies an address, a text, an email or any other content, you can view all this information thanks to a detailed report created by Spy Verity.
The copied text monitoring feature will allow you to:


View all text copied by the cellphone's user



Why is the remote copied text monitoring feature useful?
Thanks to this feature, it will be possible for you to see detailed reports of all text copied with the Copy function present on Android devices.
For example, if your child copies some text, you can view it thanks to the Spy Verity report.
If you want to know what is being copied with your target phone, all you need to do is choose Spy Verity.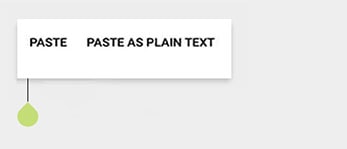 How to monitor copied text with Spy Verity?
In order to view all reports relating to text copied with your target Android mobile phone, simply access your personal dashboard and select the "Copied text" section. Here you can view all details relating to text copied by the mobile phone's user.