Activating or deactivating the GPS on any target phone
GPS activation or deactivation on a target mobile phone is one of the exclusive features of Spy Verity. As a matter of fact, our Spy App is the only one capable of remotely activating the phone's GPS functions. Thanks to GPS activation, you can perform the target mobile phone's geolocation. This is a rather important feature, especially if you need to monitor your target phone's GPS position. For example, if the mobile phone's gps is disabled, you may send a command to activate the target phone's gps.
The GPS remote activation function will allow you to:


Enable the GPS


Disable the GPS
Why is it useful to activate the GPS remotely?
Thanks to the target phone GPS activation feature, you can remotely activate geo-location of your target mobile phone.
This is a very important feature, especially if, for example, you need to the phone's live geo-location.
Remote GPS activation allows you to track all the movements of your target mobile phone.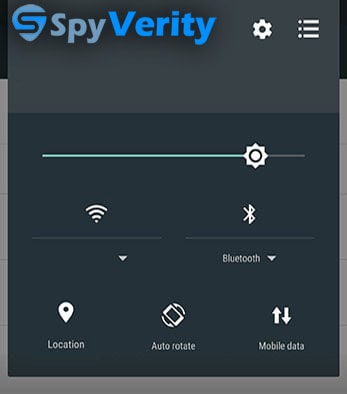 How to remotely activate or deactivate the GPS?
In order to remotely activate or deactivate the gps, all you have to do is access your Personal Dashboard, activate the "Phone search" section and press the desired button between the two dedicated to GPS activation or deactivation. This "Phone search" section feature requires the device to have root permissions. Spy Verity is in fact the only Spy App providing this functionality, but it is also one of the very few Spy Verity features requiring the target phone to have access to root permissions. Only GPS activation or deactivation has this restriction, as for all other activation or deactivation features for data connection, bluetooth and Wifi, rooting permissions are not needed. If you want to be in control of your cellphone's GPS, then choose Spy Verity.