Tracking a phone with a real time gps tracker
Do you want to turn your phone into a real time GPS locator? Thanks to Spy Verity you can monitor all the target phone's movements, thanks to real time mobile GPS tracking. Thanks to this feature, the mobile phone will continuously submit geolocation data to your dashboard. This function is very useful if you need to monitor every movement of your target mobile phone for a certain moment. A very important feature of this phone tracking function is that the location data are very precise, as they are continuously sent to the user's personal dashboard.
The real time GPS phone-tracking function will allow you to:


View your phone's gps feature in real time


Observe every slight movement of the phone


Perform gps tracking in real time thanks to Google maps



Why is it useful to track the phone with GPS tracking?
The real-time GPS phone tracking feature allows you to be aware of the target phone's location at any given moment.
For example, what if you wanted to know your child's location in real time? Thanks to Spy Verity, you can get your target phone's GPS geo-location in real time, and with a high level of accuracy.
This is a great way to track down a phone.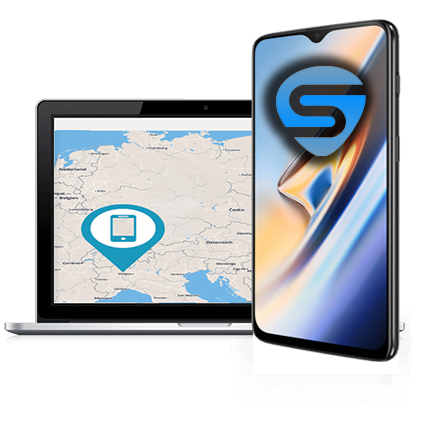 How to track your phone with Spy Verity?
In order to track the gps location of your target mobile phone in real time, you just have to access your personal dashboard and activate the "Live features" section. After that, simply press the "Instant location" button to activate the real time geolocation function. At this point, thanks to the active GPS within the mobile phone, Google Maps will open within your personal dashboard, and you will see a marker on the map, indicating the position detected by the phone's GPS, in real time.