Enable or disable the Wifi connection in any phone
Remote control of the Wifi connection is another exclusive feature of Spy Verity. Our Spy App is the only one allowing you to remotely activate or deactivate the phone's wifi connection. This is a very important feature, because if you know that the user is in a location where a wifi connection is available, the you can enable it remotely. Thanks to Spy Verity, you can perform total monitoring on any Android device.
The function for remotely activating wifi connection will allow you to:


Enable the wifi connection


Disable the wifi connection
Why is it useful to enable wifi connection remotely?
Thanks to this feature, you will have the possibility of remotely enabling or disabling the wifi connection of any target mobile phone.
For example, let's think that your child is in a Wifi-connected location, but he or she didn't activate the Wifi due to forgetfulness, or rather, you need to have a live Feature such as audio or video streaming. Obviously, with an active Wifi connection, streaming quality will certainly be much better.
Thanks to this feature, you can remotely enable the wifi connection of your target mobile phone.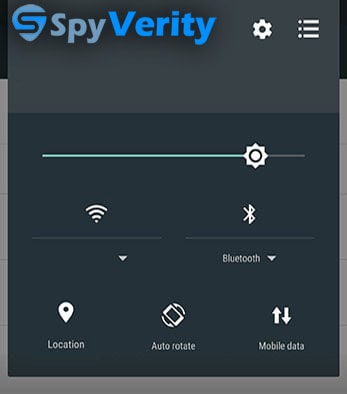 How to remotely activate or deactivate the data connection?
In order to remotely enable wifi connectivity, simply access your personal dashboard and activate the "Phone search" section. Here, just press the wifi connection activation or deactivation buttons. The wifi network's password must be stored in the mobile phone, in order to allow for its automatic connection.