Remotely launching an application
Thanks to this function, the User has the possibility to start an application installed on the phone remotely. Obviously the application must already be installed on the mobile phone. This feature is definitely a Spy Verity exclusive functionality.
The remote application starting feature will allow you to:


Launch an application remotely


Why is it useful to start an application remotely?
The function of launching an application remotely may seem of little use, however, in combination with a live feature such as "Screenshot" or "Display Streaming" it may prove very useful, as it makes it possible to view all activities performed with a certain application.
For example, what would you think about viewing your child's WhatsApp activities? You can try to remotely start the app only to launch display streaming afterwards, or take a screenshot.
Recall that launching an application remotely is an exclusive Spy Verity feature.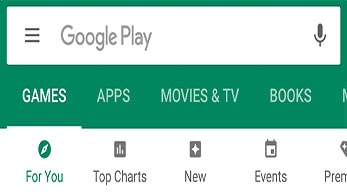 How to launch an application remotely with Spy Verity?
In order to remotely launch an application you need to access your Personal Dashboard and start the "Phone Search" section, then press the "Launch Application" button. Then a window will appear where you will have to enter the name of the process you intend to start. Once the command is sent, the phone will automatically launch the application. If you want to monitor any target cellphone, all you need to do is choose Spy Verity.