Spying on Android displays
Spy Verity is the only Parental Control Spy App with the exclusive mirror display feature, letting you view the streaming feed of the monitored mobile phone's display via your personal dashboard. Thanks to this function, it is possible to remotely observe everything happening on the display of the mobile phone. This is an exclusive feature of Spy Verity.
Android's display monitoring feature will allow you to:


View the display streaming remotely via personal dashboard


Remotely observe all activities performed with the mobile phone


Why is display monitoring useful?
Thanks to display monitoring, you will be able to observe everything being done via your target mobile phone, conveniently via live streaming feed.
The live streaming of the screen will allow you to get a lot of useful information, for example for the protection of your children.
We remind you that this is an exclusive function of Spy Verity.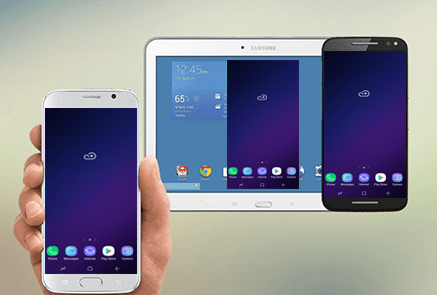 How to Perform Live Display Spying with Spy Verity
In order to monitor everything happening on the target mobile phone display, you just have to install the spy application, log in with your credentials in the user dashboard and activate the "Live features" section. Within this section you will find the button to start the live screen streaming. If the user is actively using the phone, you will view all activities performed with it conveniently from your personal dashboard. Screen streaming quality varies according to the connection speed, so a 4g or WiFi connection will obviously guarantee better quality.