Spy Verity - The best Parental Control Spy App for spying on an Android mobile phone
Spy Verity is the best spy app for tracker phone available today, thanks to its exclusive features. Our monitoring app was born from years of testing on currently commercially available spy applications (Mspy, Flexispy, Spyera, etc...). Thus, our development team came up with the best application for the monitoring of an Android smartphone. Indeed, this is the most popular app among parents, due to it being ideal for parental control. Here's what differentiates Spy Verity from all other spy apps sold on online marketplaces:
Complete WhatsApp monitoring without root permissions ( an exclusive feature of Spy Verity)
Easy installation, thanks to the 3 guided steps and its User Friendly interface (Time required: 3 minutes )
Compatible with any Android device (From Android 2.1 to Android 10 )
Commercial support and free technical support
The only spy app with live functionality ( for both Audio and video )
A truly invisible spy app ( No visible icon )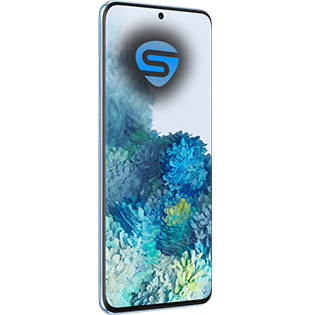 The only easily-installed Spy Phone App
Only a few steps are needed for installing Spy Verity on any Android device. Thanks to the installation wizard, you can install it in just a few steps.
After making the payment, you will also receive the installation instructions along with a video guide.
We have to inform you that the app must be installed on the device you intend to monitor, as the installation cannot be carried out remotely.
Average Installation Time In The Device To Be Monitored: 3 Minutes
Works Without Root Permissions

Buy

Download App

Install

Monitor
Price of the Android Spy App
Spy Verity supports any Android device. You too can choose the best Spy App available, the only one capable of spying on WhatsApp without root permissions. No need for settling on low-cost apps only offering limited features, if you want to spy on a phone with a professional spy application, all you have to do is choose Spy Verity.
Buying a 12-month spy license will cost you almost as much as a coffee a day (€ 0,95 a day)
The Spy App compatible with any Android device
We have designed the best Spy App everywhere, compatible with any Android device from version 2.1 to version 10, and ready for installation on all Android devices of any brand (Samsung, Huawei, Pixel, Lg, Alcatel, Honor, Xiami, Oppo, Motorola, etc...) . Spy Verity works with all service providers, as the spy app is installed on the device, and is not dependent on either presence or type of telephone SIM card. Thanks to Spy Verity, it is possible to spy and monitor any model of Android mobile phone, as the app's installation has been designed to work on all phones.

Spying on a phone with Spy Verity:
Online Control Panel:
You can view all of the Android device's information by accessing an online panel, where you just need to enter your username and password. The panel is multilingual (Italian, English, French, Spanish, etc...) and is very intuitive. It is also possible to access the panel via computer, tablet or smartphone.
Exclusive Spy Verity features:
Android monitoring without increasing battery consumption, while maintaining standby , WhatsApp Monitoring without root permissions required (all sent/received messages), sending of compressed information, limiting data consumption to a minimum, Stealth functionality in order to not disturb the cellphone's user, remote camera activation, etc...
Technical assistance:
Spy Verity can count of the expertise of a team of Italian technicians and developers, capable of providing technical and commercial assistance. Our app developers will deal directly with the solving of all kinds of problems in the shortest possible time, in order to ensure 24/7 monitoring.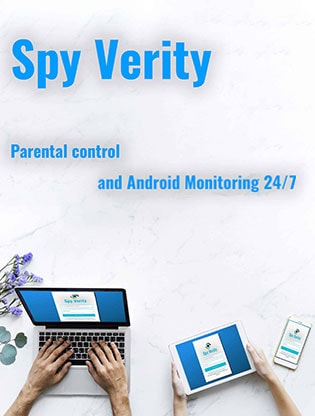 Spy Verity, the perfect choice for monitoring an Android phone
Spy Verity is a spy app for Android studied and designed by our development team specialized in making apps for Android. After years of testing, we decided to create a spy app for allowing you to monitor an Android phone without having to root it. Spy Verity is chosen by parents all over the world for the protection of minors (cyber bullying, blue whale, etc...). A "spyphone" cellphone device is a very useful tool, for example for the protection of someone's assets, or for the protection of your loved ones. Is it your intention to spy on a mobile phone, so you're looking for a Parental control application offering maximum functionality and total monitoring of the device?
If you're looking for: reliability, safety, simplicity and support, the answer is Spy Verity.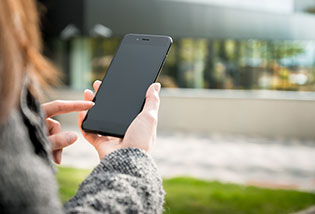 Need help installing Spy Verity? Trust our technicians
Our team is at your disposal for any information or suggestions. Although the installation process of Spy Verity is very simple and doesn't require any technical knowledge, if you happen to experience any difficulty while installing or using Spy Verity, our technicians will help you solve all of them them. We have a highly qualified and prepared team, always capable of answering all your needs. If you want to send us a suggestion on how to further improve our app, well don't hesitate to contact us, suggestions and advice are welcome by our team. For more information please visit the support section, or rather, you can write directly to our technicians at:
support@spyverity.com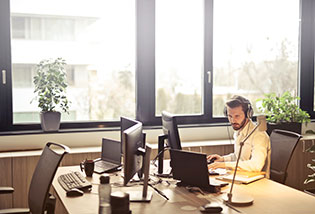 Spy Verity Vs Competitors
Our staff is mainly composed of Android developers, which is why we have previously tested and reviewed the main Spy Apps available on the market. Spy Verity is the result of all our tests, and is the most powerful monitoring software for Android phones. Here are the results of our tests with the pros and cons of each spy app for Android.
We stand behind our product, so therefore, we're not afraid of any challenge!
Do you want us to try a spy app for you? Send us your request, we accept any challenge!

Flexispy Review

Mspy Review

Spyzie Review

All Reviews
Spy Verity News from the blog
Do you want to be informed about news and offers from Spy Verity? Well, you can visit our blog. Below you can find out latest posted articles.
Spy App tutorial
How to install Spy Verity:
If you want more information on how to install Spy Verity, follow our step by step guide.
Spy Verity News
Spy Verity supports Android 10:
Good news! Spy Verity now perfectly supports also the latest Android 10 (Q) version.
Spy Verity Offers
SpyVerity Discount 2020:
New 2020 Spy Verity offer, 12-month license for only $ 350 (Limited time offer)
What our customers say about us
In some of the "thank you" emails we receive every day, the names have been changed to protect our customers' privacy.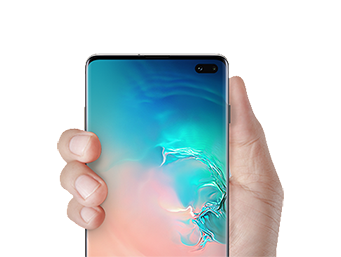 Lauren C. - Samsung S10
In some of the "thank you" emails we receive every day, the names have been changed to protect our customers' privacy.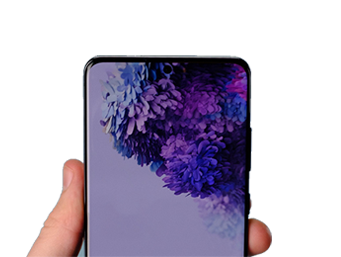 Antony A. - Samsung S20
"I will definitely renew my subscription, it's ideal for protecting my children"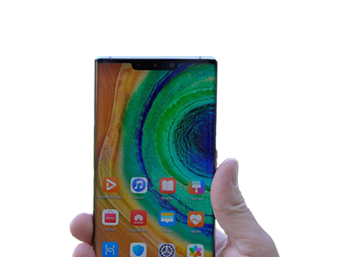 Valentine C. - Huawei Mate 30 Pro
"Indeed, it is the only App capable to spy on WhatsApp without rooting, it's awesome! Top-notch for monitoring"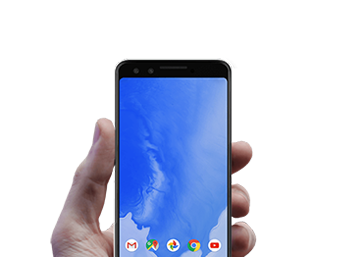 Alex V. - Google Pixel
"Thanks for the support you have given me, the assistance is very kind and everything works very well"